KB Article #3441
New to RepairLink?
Watch this short video to see how to see how an order flows from a shop to your dealership and back again--in a matter of minutes!
---
Welcome to RepairLink!
This tutorial will take you through the process needed to configure RepairLink and start receiving orders today! Use these simple steps to go from beginner to experienced RepairLink user: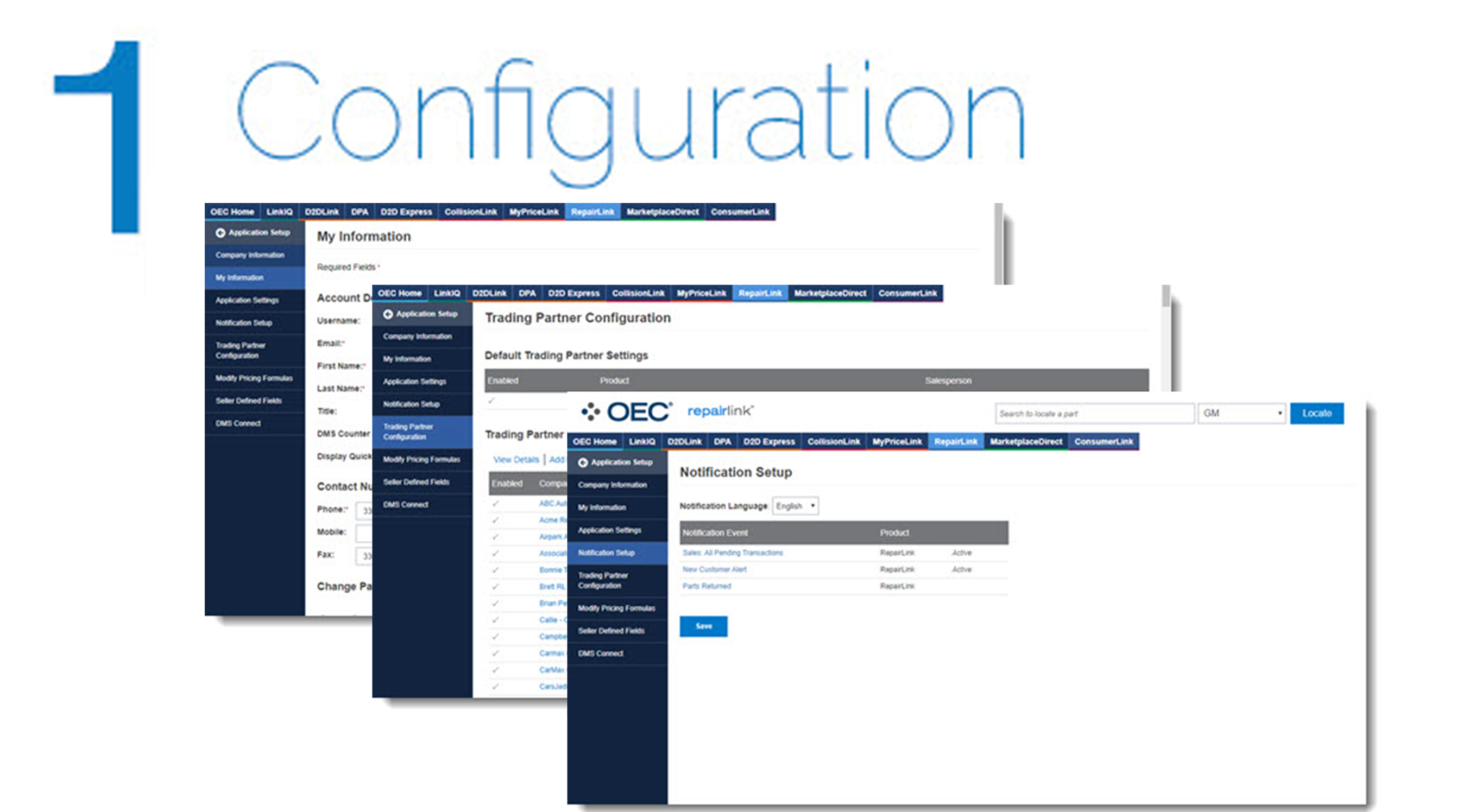 The secret to a successful implementation of RepairLink is the Application Setup. This one-time process will walk you through the eight key features you should configure before you process your first order. Click here to begin.
Now that RepairLink is set up, it's time to process some orders! This module will walk you through identifying and completing new orders, taking advantage of OEM parts programs, and submitting your orders for reimbursement. Click here to begin.
That's it! With these simple steps you can begin processing orders from your repair shops and take advantage of exclusive promotional programs that are only available through RepairLink.
---
Getting Your Shops on Board
RepairLink Shop is used by thousands of shops to quickly get the parts they need and get their customers back on the road faster. Use the following materials to help get your shops up and running on this free solution: